Freak out mode has arrived friends! School starts tomorrow and I haven't really done that much planning! Whoopsies:)
HOWEVER I did find these FAB clock numbers! Head over to Step into 2nd grade to download your own! I will post a pic of mine as soon as I print them!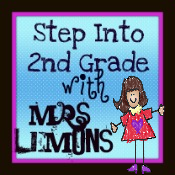 For meet the teacher night I did a fun little scavenger hunt with my students that told them where to put their school supplies. One of my team teachers thought of the idea and it turned out just great! You can view mine
HERE
Sorry if the format is lost! You get the idea though:)
So now I'm off to lunch.. Trying to figure out what to do tomorrow with the kiddos. Anyone have any first day activities that are incredibly awesome and care to share with me I would be VERY grateful! This is my first day in 3rd grade too! EEEEkkkk!
Also! I bought this cutie yesterday at Wal-mart for $1
Like I need another notepad in my life.....negative.
So here is my schedule as of today...rough first draft of course!
P.S. Just spell checked this in word. Yikes, hate to see all the errors from the past. Forgive those. Please and thank ya!