Ok I sent this great activity home today for homework
from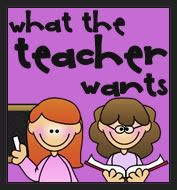 I didn't make it mandatory! HOWEVER I strongly urged all my students to do it and and told them if they brought it back by Friday I would give them a treat:)
We also did this... which I can't remember where I got it from today! Please let me know so I can give credit!
Im so sad this is sideways! it is my person favorite.. If you can't tell his American Hero is Miss Janes..because she makes learning fun!
Oh the little joys of life:)
Now check this out
These were the cakes at the 3rd birthday party I went to this week!
Go big or go home right??