Telling time is pretty simple in third grade.. you get it or you don't. I kinda think this week may be a little boring for some of us! On another note! Multiplication starts this week and I am going to use my only product on TPT as my classroom resource.
Which is available
HERE
. They are one minute multiplication quizes.
Do any of you do
Art To Remember
in your building? I'm obsessed with this. obsessed. In love with Art To Remember. It is done during our art class. The student art is sent into the company and they return it with a catalog FULL of amazing things you can purchase with the student's art on it!
I was fortunate enough to receive this AMAZING mouse pad from one of my most challenging students .
It is the little things in life isn't it? ;)
We are moving right along in time this week and right now my students are watching a great math video from
Rock N Learn
. If you have access to these videos I highly suggest them. We have also watched the
money
dvd. They start very basic and get harder which each chapter. Love it!
So I was living 35 miles away from my job and I recently moved to the town I teach in! Kinda exciting right? I suppose so;) The town I moved to has about 3,500 people MAX! Going from living in a town of about 130,000 people in May to 3,500 people in December is a reality check. Where is my Bread Co. when I need it? With this move I have gained about an hour each day and with all my free time I've got some things accomplished already this week!(see below)
The clock numbers and clock outlines were both found at this AMAZING website! Click below and then hit up the time tab! Enjoy!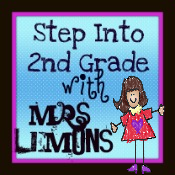 Hope everyone is surviving the first week back at school! OR enjoying their extended break! (If you are extra lucky)