Enjoy! Click to open in Google Docs-then download to print!
Click to download
Click here to download
Click to download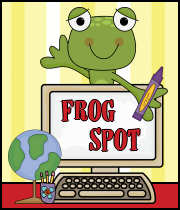 Some backgrounds by http://Frompond.blogspot.com
I'm thinking about getting a new design for my blog. Any ideas of where I should go? I'll need a background, graphics, logo etc! Also don't forget to scroll down and head over to my $10 Teachers Pay Teachers Giveaway! Ends tomorrow at noon. I'm also looking for a a guest blogger for next week while I'm in Key West! Comment if you are interested.