Download Your Own Here!
I'm working on adding to our math and grammar anchor chart walls. I'll admit I do not make anchor charts on big white paper like the rest of the world. Why? I hate my handwriting, I can't draw, and they DO NOT stay on our cement blocked walls for anything. I love making them on the computer or finding them online and printing them on colored paper. I sometimes splurge--print them in color and laminate to use again. I'm also linking these anchor charts up!
VIA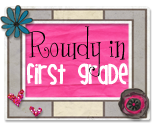 Something good from home: This weekend I'm hosting a baby shower for a dear friend! She is having a baby boy named Brody Neal- Can that name get anymore precious!?
Also boyfriend is in the U.P. bear hunting this week. I'm farm sitting for him.. I have 17 dogs, one cat, and a pig to watch this week. It is also his birthday and I'm planning a big surprise when he gets home Friday!
Something good from school: The girls in my room are reading BOOKWORMS! We compete for AR points with the other 3rd grade classes and we are winning big time. Who ever has the most points at the end of the quarter whens I seriously did type that.. wins an ice cream party.. I can almost taste the fudge in my mouth already;)
a Rafflecopter giveaway